Welcome in your Men-Sauna in Oldenburg!
The K13 is the men's sauna in Oldenburg for relaxation, recreation, fun and wellness among like-minded men. Admission from 18 years.

Steam room ... Finnish dry sauna ... Video room ... Solarium ... Internet for free ... Gangbang lying area ... Darkroom ... Sling ... St. Andrew's cross ... Glory Hole ... Double cabins ... Private cabins ... Massage ... Relaxation room ... Atrium garden ... Bar / snacks ... and a lot more!
Friday:
Wellness Sauna
Infusions:
7.30 pm with salt peeling
8.30 pm with swinging bowl
9.30 pm with honey cream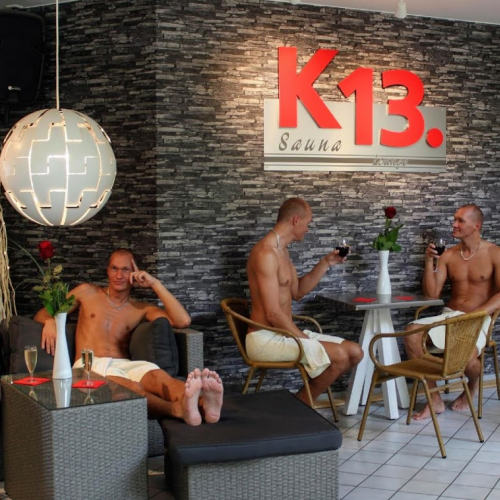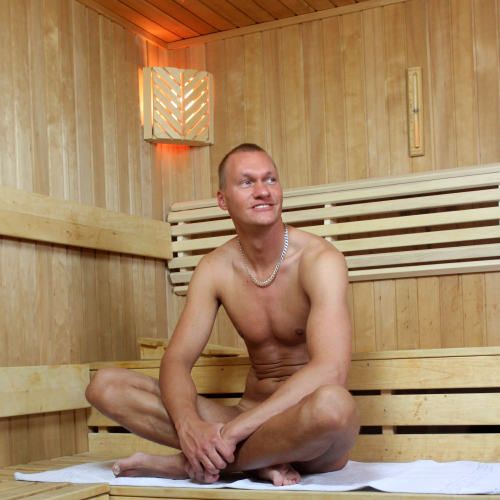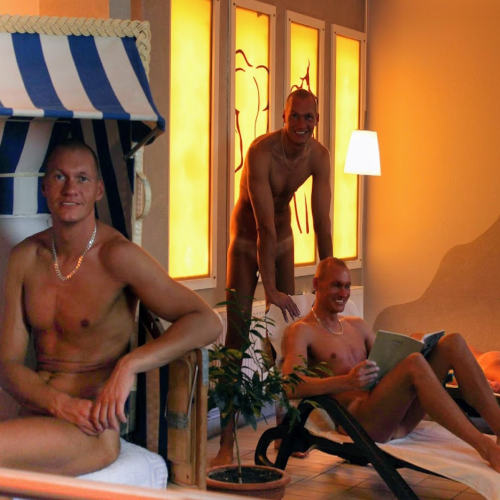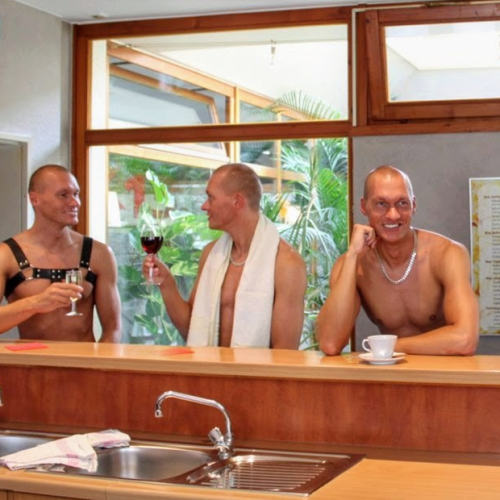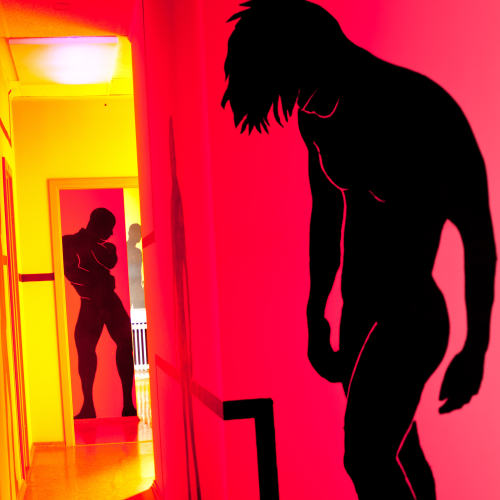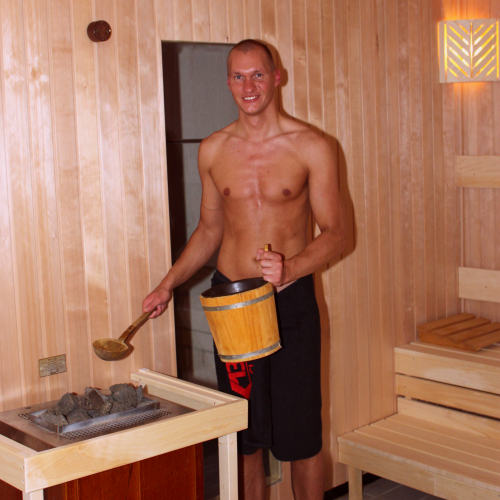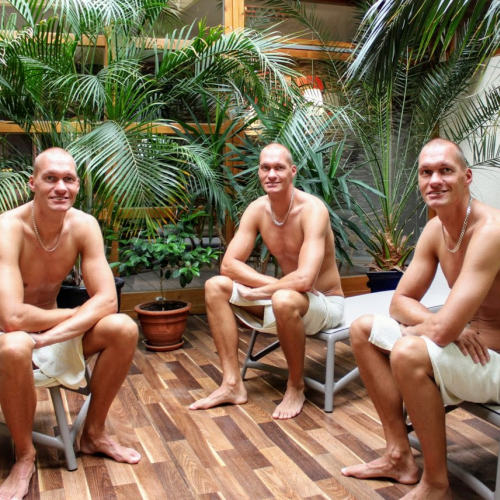 Coming Events: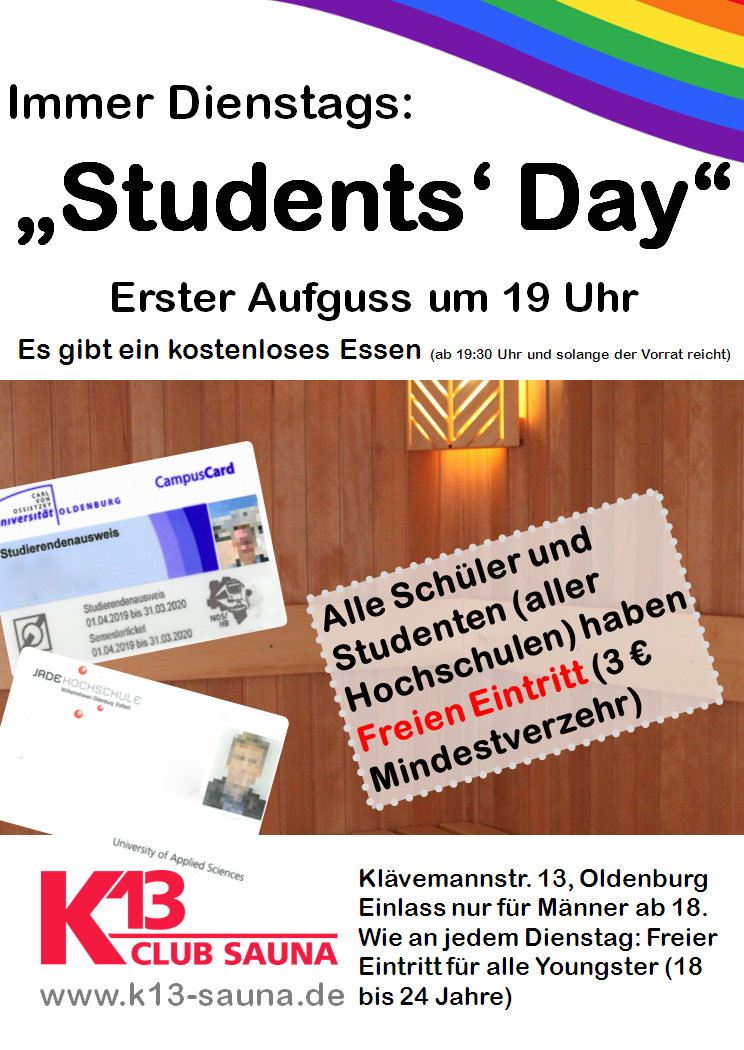 Students' Night:
every Tuesday
All up to 24 years and all students have free admission ...
more info...
(click for more info)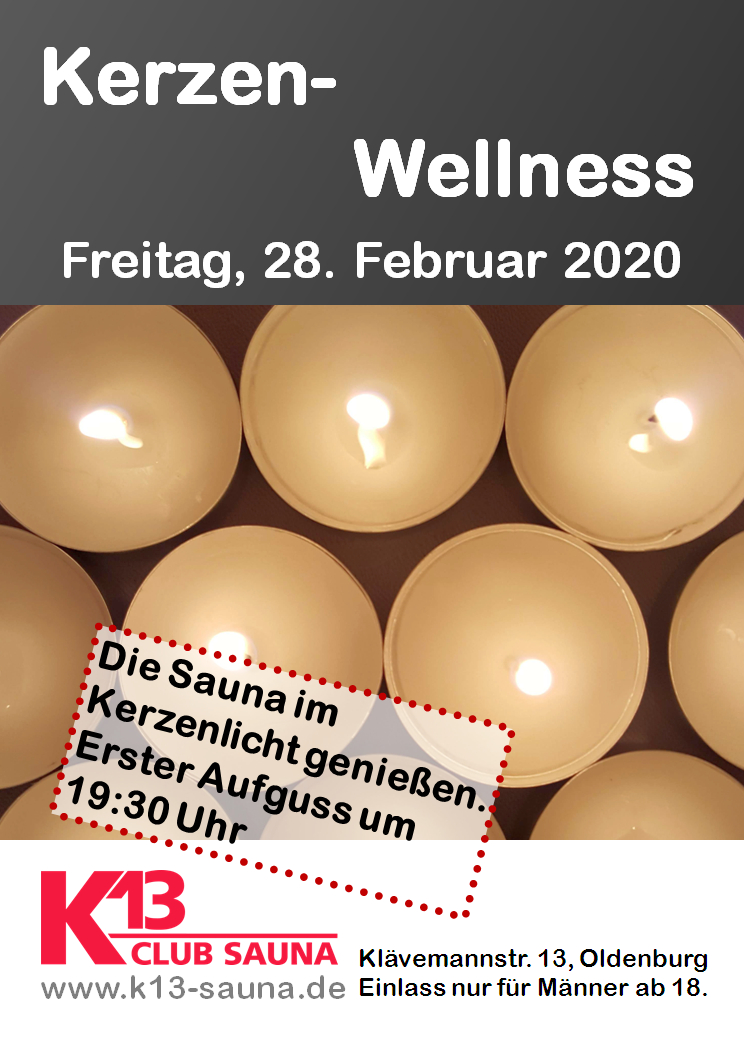 Candlelight Wellness:
February 28th, 2020
Enjoy the beginning of the weekend in the light of candles. Salt-oil peeling, singing bowl, honey cream, fruit, ice cream, ... and hot infusions.
more info...
(click for more info)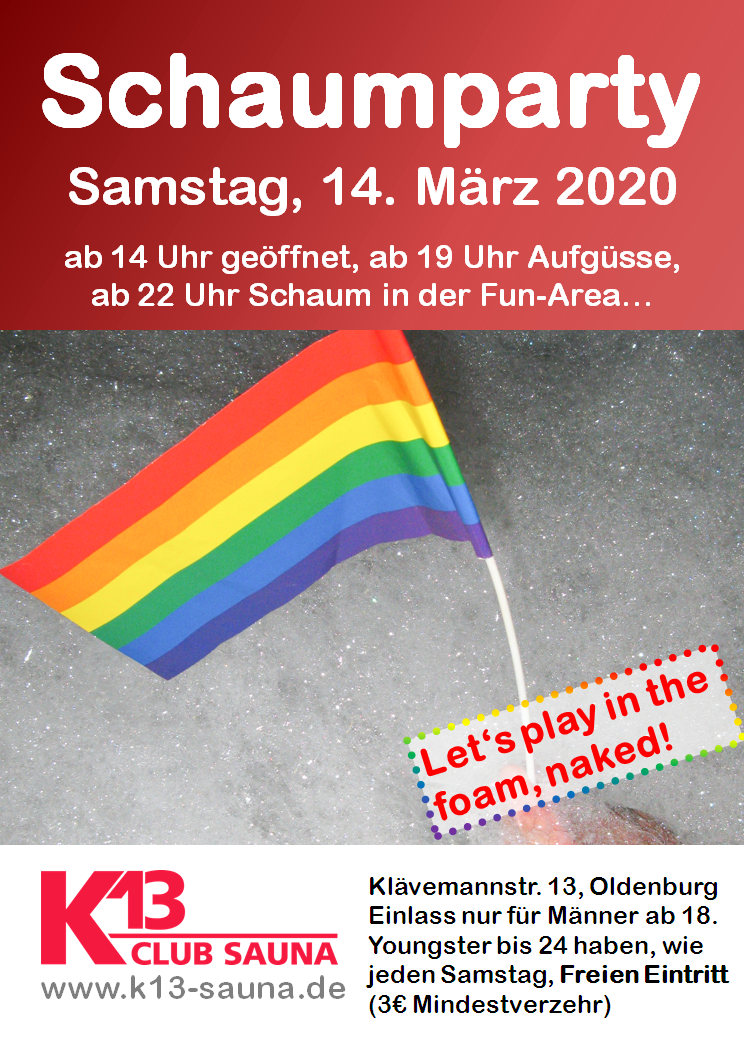 Foam-Party:
March 14th, 2020
"Let's play in the foam — naked"... that's what this party is all about. So into the frothy pleasure.
more info...
(click for more info)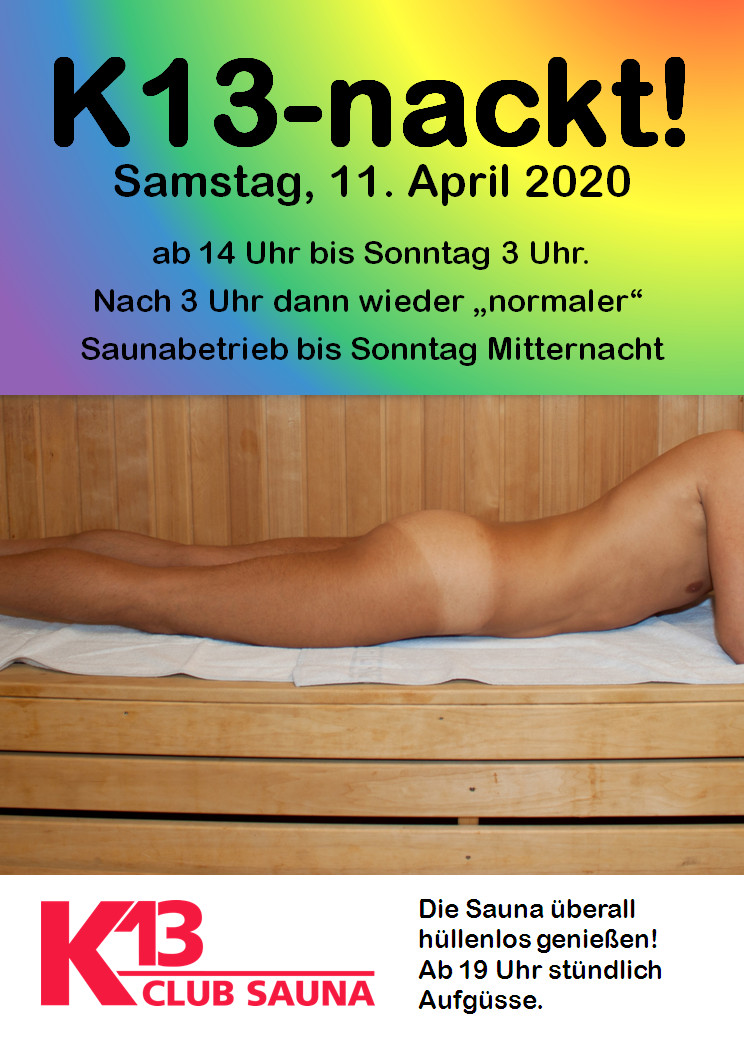 K13-naked:
April 11th, 2020
Enjoying the sauna naked with like-minded people, be naked not only in the sauna during a hot infusion, but everywhere ...
more info...
(click for more info)
Eine Anbieterkennzeichnung und Datenschutzerklärung finden Sie auf der Web-Site, die hier ausgedruckt wurde:
http://k13-sauna.de/?l=en